The goal is clear: to provide the tools and resources needed to allow businesses, regardless of size or budget, to establish a digital presence effective.
A Commitment to Reduce the Digital Divide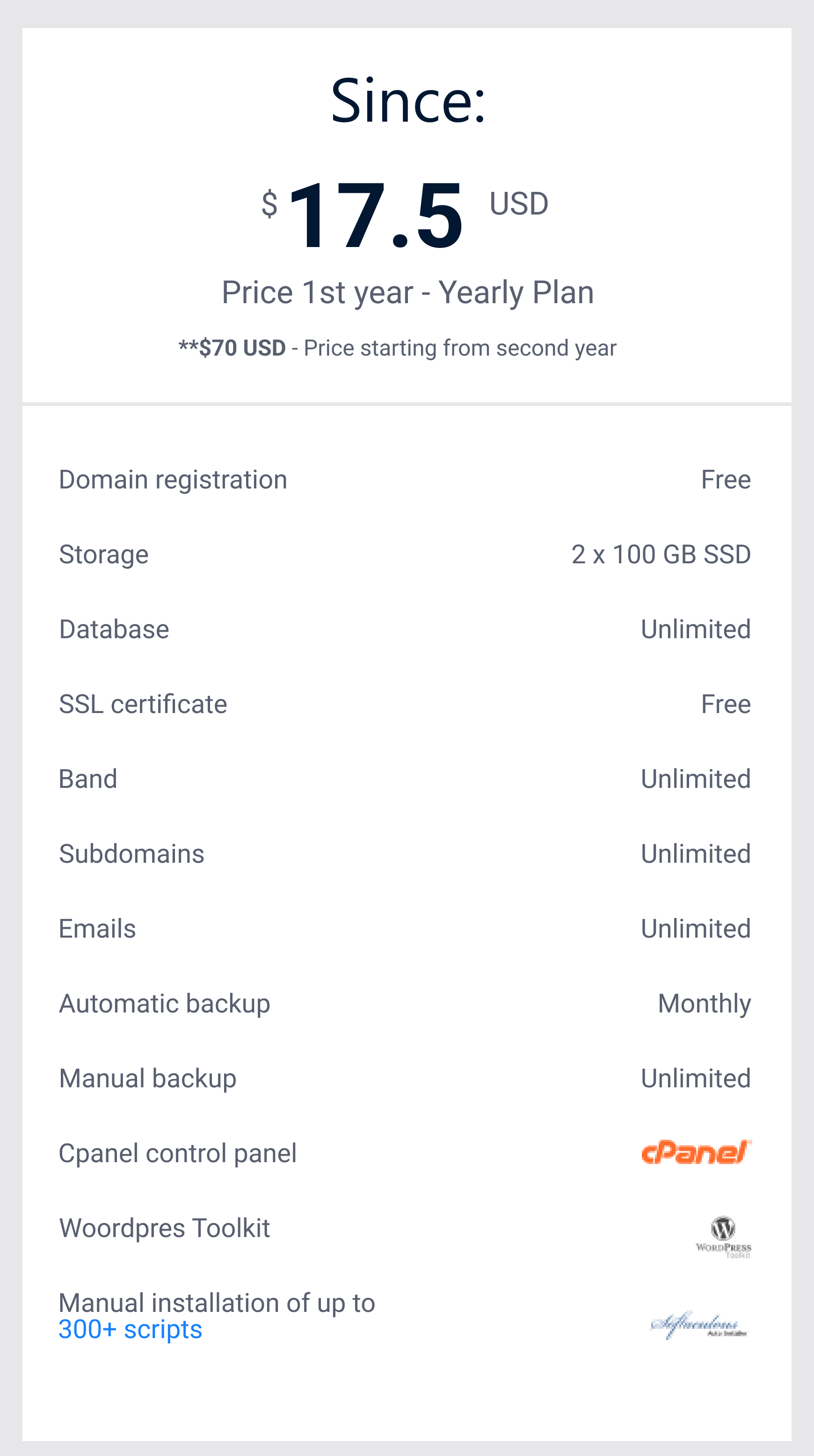 The digital world is becoming an increasingly essential in our daily life. However, there is a digital divide is significant that separates those with access to the tools and digital resources of those who do not. Hosting Gods is a brand that seeks to reduce this gap through a series of web hosting services, with the aim of helping businesses, educational institutions and civil society organizations to establish an online presence.
For companies to reduce the digital divide, they need to have an infrastructure that's minimum in line that includes a web site to display information about the company and institutional e-mail. The institutional e-mail not only give you a more professional image, but also allow you to access records of sites and licenses that do not allow emails generic like Gmail or Hotmail.
Through Hosting Gods, various companies, universities and organizations looking to support entrepreneurs, businesses and civil institutions to reduce this digital divide. And they do it in such a way that the price is not a barrier, offering discounts based on the user's profile.
Discounts and Profiles for an Internet that is more Inclusive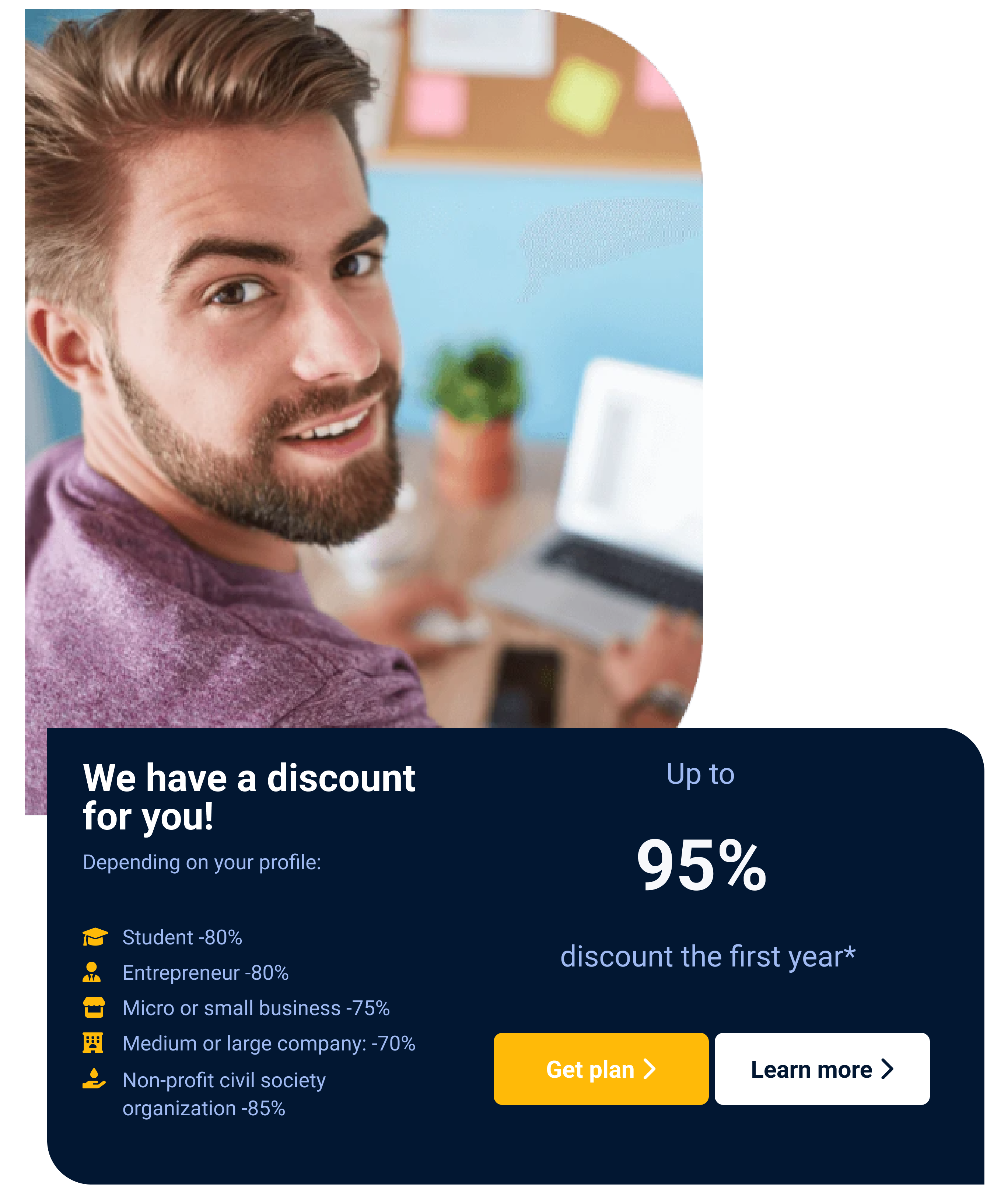 Hosting Gods offers a comprehensive set of features for a base price of $350, including domain name registration, free up storage space, unlimited databases, free SSL certificate, unlimited bandwidth, unlimited sub domains, unlimited emails, backing up monthly automatic, backup, manual unlimited, control panel, CPanel, WordPress Toolkit, and automatic installation of up to 300+ scripts with Softaculous.
In addition, Hosting Gods provides generous discounts based on the user's profile. The students and the entrepreneurs who are starting their projects can get a 80% discount, the micro and small companies, 75%, medium-sized and large companies, 70%, and the civil society organizations, non-profit 85%. In addition, if the user chooses to transfer your domain to Hosting Gods, they receive an additional 10% discount.
A Commitment of Trust
Hosting Gods has a policy based on trust to check the status of their customers. Do not require supporting documentation, instead, rely on the word of their customers. If you are a student who starts a project and then you become an entrepreneur with a small business, it is expected that adjustments your discount accordingly. This level of trust and flexibility is rare in the industry of hosting, and is just one of the ways in which Hosting Gods are distinguished.
Prices depending of your profile
| Profiles | Discount with registration of NEW domain | Final price with the registration of NEW domain | Discount domain registration TRANSFERRED | Final price with the registration of the domain name TRANSFERRED | Renovation costs |
| --- | --- | --- | --- | --- | --- |
| Students | 80% | $70 USD | 90% | $35 USD | 80% fixed discount* |
| Entrepreneurs | 80% | $70 USD | 90% | $35 USD | 80% fixed discount* |
| Micro and Small Enterprises | 75% | $87.50 USD | 85% | $52.50 USD | 80% fixed discount* |
| Medium-sized and Large Companies | 70% | $105 USD | 80% | $70 USD | 80% fixed discount* |
| Civil Society organizations, non-profit | 85% | $52.50 USD | 95% | $17.50 USD | 80% fixed discount* |
| None of the above | – | $350 USD | 10% | $315 USD | 80% fixed discount* |
* 80% discount in renewal only applies to those who selected the option that will allow us to HostingGods and the sponsors to use your name as a case of success within our network.
If you register a new domain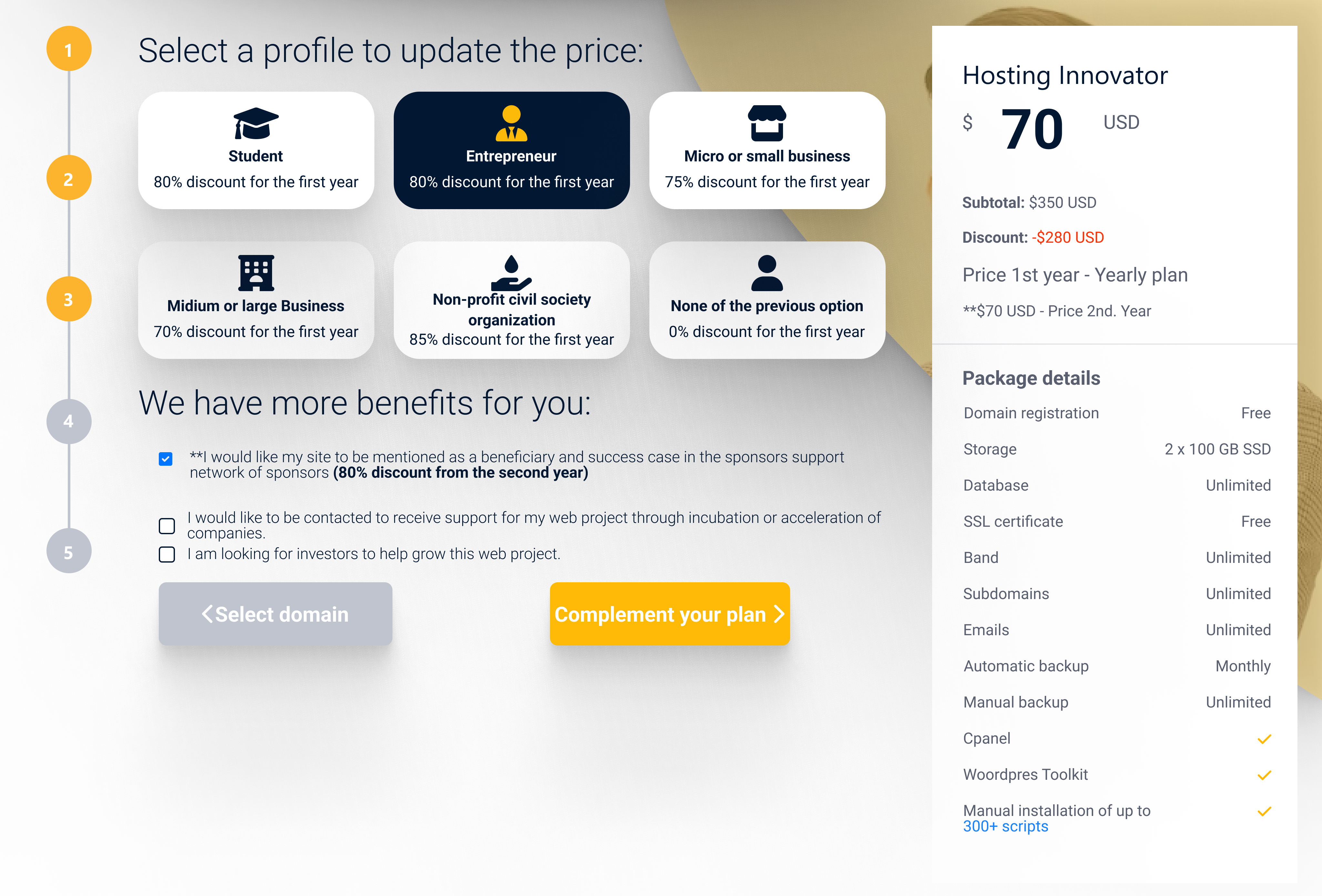 If you transfer your current domain
If you already have your domain and hosting but transfer it to HostingGods.com then you will receive up to a 90% discount (10% extra discounts on regular)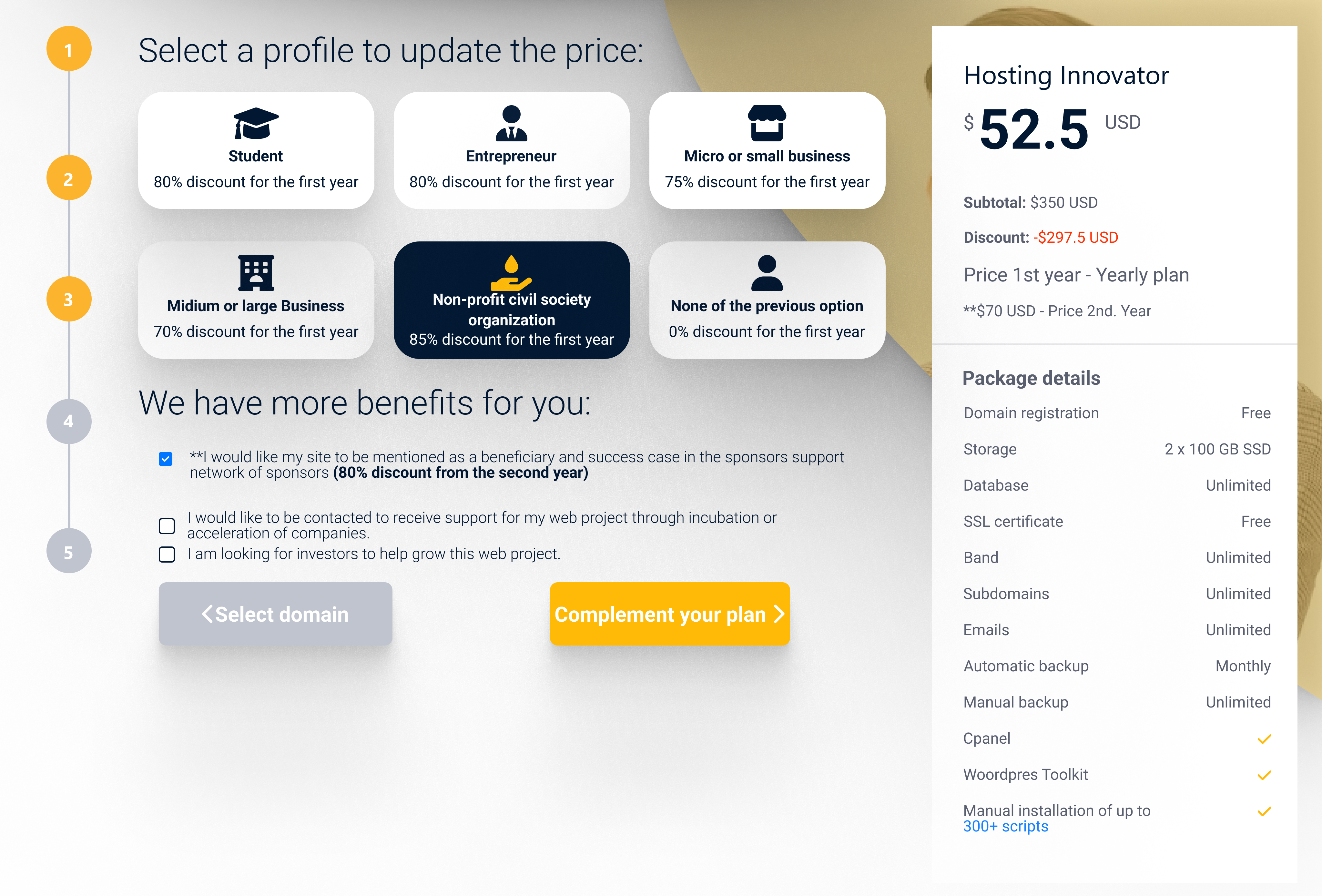 Additional Benefits
If you allow us to mencionarte as a case of success you will get an 80% discount on renewal of your hosting plan web no matter what profile you have
We accompany your project advisors and consultants, if we allow it to
We may contact you with investors to help you grow your project